Weekly Help Desk Notes May 27, 2020
Ready to PAWS and learn more about Alert? Let's Go!
This week's Help Desk Notes are brought to you by friendly smiles of General Scout and Sgt. Pepper! They work at All Seasons Rental in Grand Junction, CO. Let us know if you'd like a #DogsOfAlert bandana for your companion at
howdy@alertms.com
and we'll get one right out to you!
QuickBooks and Classes
Did you know that for QuickBooks users, you can break out your GL entries by Renter Department or Store Location, without having to use departmentalization? In Codes and Setup, under Bolt-On > Accounting Interface, there a screen that asks if you want to use Nothing, the Renter Department, or the Store Location when you do your GL interface.
So this means that you're able to use the class option in QuickBooks without having to make manual adjustments! As always, if you have questions, let us know at the Help Desk! Contact us at
support@alertms.com
.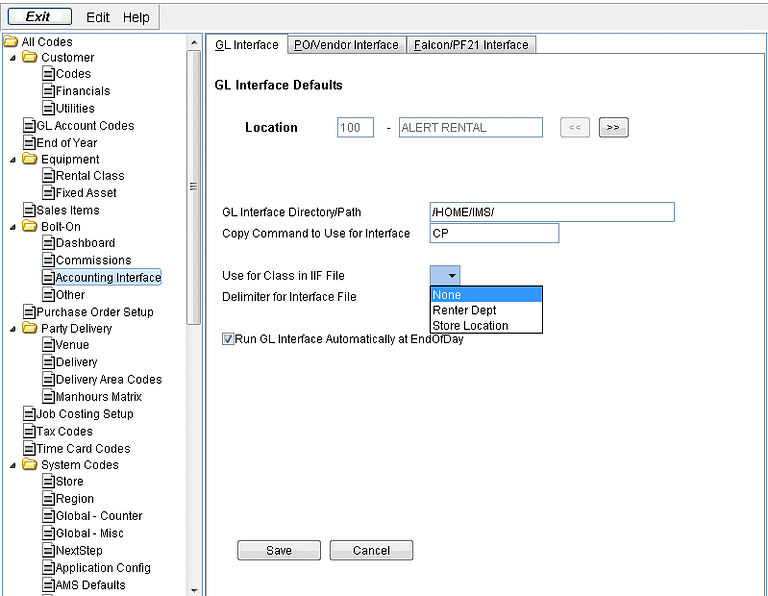 Alert is pleased to announce that we launched a brand new website! Check it out – same place as our old one:
www.alertms.com
. We are also relocating our Knowledgebase and it will be unavailable for a couple weeks while we update and reorganize it. What does that mean to you? If you regularly log in to the Knowledgebase to have access to articles and training videos, please
contact the Help Desk
instead. We'll send you any documentation you need and helpfully answer any questions! This will NOT count against your Support Calls if you aren't on Summit Support. As soon as we launch the new Knowledgebase, you'll simply need to register for access again and all the helpful content will be available – freshly presented.