Alert Weekly Help Desk Notes & Support Survey!
Welcome to your weekly Help Desk Notes and Support Survey!
**********************************************************************************************
Look What Alert Can Do!
Welcome to Alert's weekly feature where we discuss things Alert does that
you may not know about! Let's PAWS and learn!

Import/Export Features
Have you ever needed to update a field all at once, for everything?
Did you know that there's a quick and easy way to do it?
Welcome to Import/Export!
Today's focus is on Rental Class & Fixed Assets Import/Export.
To view information on Customer or Sales Item Import/Export, look for back
issues of these newsletters on our website! Import/Export is an Add-On Module, so
let us know at sales@alertms.com if you'd like more information or a bid.
Rental Class Import/Export is useful when you want to update fields
such rates for new items (exciting side note!! Alert v.20 will include the capability
to update rental rates in import/export!) common names, damage waiver, kit
information, and much more. (Another side note: we have a way to update rates
currently via spreadsheet – let us know at support@alertms.com if you need help!)
Similarly, Alert has the capability to change Fixed Assets using Import/Export
This is useful equipment asset management software is helpful in situations where you need to update your bulk quantity, add new equipment if you're not using Alert's Purchase Order Module, and adding vendors if you ARE using the PO Module!
Manufacturer codes can also be updated using Import/Export.
**********************************************************************************************
Version 19 News!
This Week's Featured Enhancement
Bid Conversion Rate Report
Have you ever wondered how many of your bids are converted to reservations?
Of course you have!
Now there's a baseline report available to help you see this critical KPI.
This report can be run by location for a specified date range.
It will be sorted by either Salesperson or Initial Clerk – the choice is up to you.
This report can be found in the Ticket Screen, in the Reports Menu. It's worthwhile
to spend a few minutes poking around this screen – what you find could be a goldmine!
Call the Help Desk or email us at support@alertms.com to schedule your free upgrade!
Want to see what's included? Click HERE for the v.19 Features list
**********************************************************************************************
Doesn't a nice gift card to Starbucks or Dunkin' sound divine now that
the weather is cooling down? And with a $50 gift, you can get at least two coffees
(ha ha! I'm here all week.)
All you have to do is let us know how we're doing in our Support Survey!
We read every comment and our staff love the compliments.
They don't so much like the constructive criticism, but they hear it and strive to improve.
Click HERE to take the survey!
**********************************************************************************************
Alert User Group Registration!
Register HERE and visit our Websitefor more information
Less than a month to go!
Join fellow Alert users for our 34th annual User Conference!
The dates are Sunday, November 10th –  Tuesday, November 12th.
Friendly Reminder: to those of you who won't be attending the Conference,
please hold your  non-urgent Support Calls until the conference is over since  our
Help Desk will be a skeleton crew.Thanks!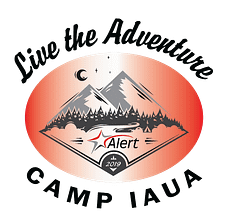 This week's featured event is Kits! Learn everything you ever wanted to know about
building a kit, copying an existing kit to make adding a new kit easier,
adding parts and related items to a kit, dynamic kits, and nested kits.
Think this is just for party people? Think again! Equipment companies
can leverage this tool for scaffolding, trenching rental ancillary items,
home improvement supplies, and muchmore!
Look for spotlights on our IAUA Vendors/Sponsors beginning next week!
Not able to attend this year and have some thoughts on that?
Please let us know!
We want to make the conference your can't miss event for the year,
so let me know directly at kara@alertms.com what feedback you have.
This conference is for Alert Users, so we want it to be the best
it can be for the best folks there are.
****************************************************************************************************