Weekly Help Desk Notes for January 6, 2021
We can't think of a better way to start of 2021 than with cleaning up your Alert data!
This month we will be highlighting different ways each week to help you clean up your data, speed up your counter, and more!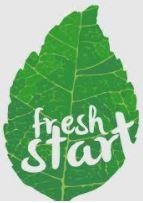 Purge Old Bids/Reservations/Invoices
Remove any old bids and reservations by using the Purge option in Alert. This is found in the Ticket menu – Utility dropdown – Purge Outdated Bids/Reservations.
The system will prompt for a cut-off date and then go through and remove any tickets prior to that date that meet the criteria. Please note that any reservations with payments will not be purged. As a precaution, the system will not purge any reservations that were once a contract, or any bids that were once a reservation.
Old, closed invoices can also be purged by using the Archiving Old Tickets option. We recommend to Delete the records instead of Archiving them, unless there is a specific need to access very old tickets. We recommend keeping 7 years of tickets on-line.
If you do not have access to these menu options, please contact support at support@alertrental.com.