Weekly Help Desk Notes for January 20, 2021
We can't think of a better way to start of 2021 than with cleaning up your Alert data!
This month we will be highlighting different ways each week to help you clean up your data, speed up your counter, and more!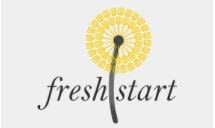 Merge Duplicate Customers
Clean up any duplicated customer account by merging them together. This will prevent any data loss and help the counter quickly add customers to tickets.
To find any duplicated customer, you can run the Duplicate Customer Report on the Knowledgebase.
In Codes & Setup, the Merge Customer tab is the first option on the Customer Utilities tab. Simply enter in the customer account you wish to remove and then select the customer account to merge into and voila! Please note the customer balance will not update until End of Day runs.
Cleanup customer account balances
Clean up customer financial records by clearing out any bad debt or old, unapplied payments.
Run the Unapplied Payment Aging Report (found under Customer – Reports – AR/Financial Reports) to find any outstanding unapplied payments. These can be applied to current balances, or a debit memo can be written to offset it.
Any customer accounts that are considered bad debt can be cleared up by using a credit invoice to offset the balance (this option will reverse the sales tax collected). This can also be done by issuing a credit memo to a bad debt GL account.
These simple steps will help clean up the Aging report and keep the accounting department happy!