Tired of maintaining a server and the expensive IT staff to support it? Alert on the Cloud is a strategic replacement to your on-premise server.
Why would a rental business choose to put their system on the Cloud? There are many reasons, but one of the best is allowing you to own your own software licenses and data, but never have to buy a server again. Professionally managed by world-class IT resources, our data centers provide security and redundancy. All you need is a connection and we'll handle the rest.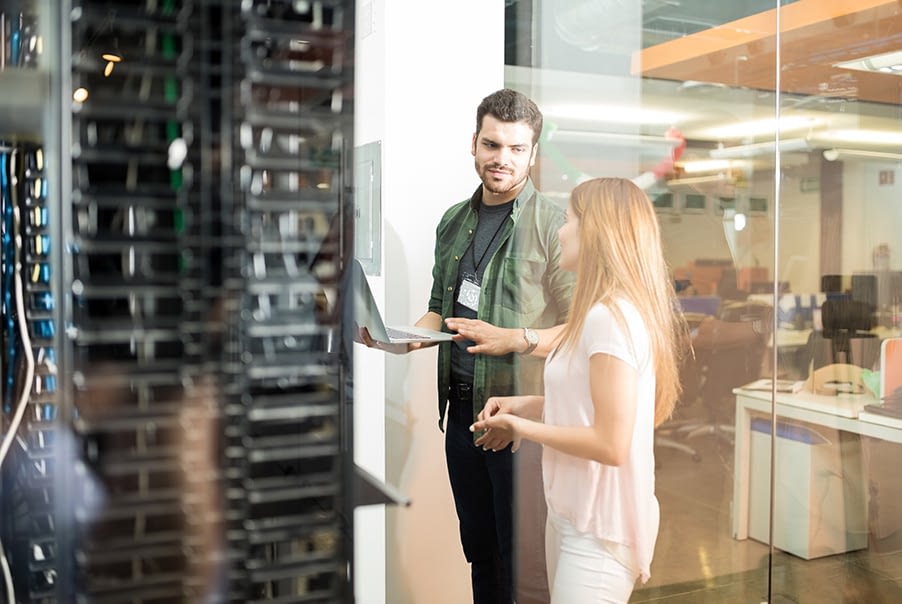 Software doesn't solve problems. People do.
Alert is committed to being your business partner – not simply a vendor.
What happens when the server goes down in one of your locations? No need for it to take down the entire company – every location can connect to Alert on the Cloud independently.
On the forefront of hosting, Alert has hundreds of users connecting to their systems via the cloud every day. Our experience and partnerships can make your life easier.
Using Alert on the Cloud is an economical way to take advantage of a Linux operating system. Well known to be more secure and better for a multi-user environment, leverage Alert's Linux capabilities.
Alert's SLA provides details on how we protect your data and assure your business continuity in the event of data loss or system failure. Find it here.
We are frequently asked what the difference is between a Software as a Service (SaaS) system and a cloud- hosted system. Software as a Service is a software licensing and delivery model in which software is licensed on a subscritpin basis and is centrally hosted. It is sometimes referred to as on-demand software. SaaS and cloud hosting are closely related terms.
Cloud hosting refers to where the system lives, not how it's owned. It allows a client to customize and manage an application on a server that is hosted and maintained by a third party. Alert offers both models. SaaS is a great option for startups, while cloud hosting is ideal for established businesses. 
Ready to learn more? One of our expert Application Consultants will customize a demonstration specifically tailored to your business.