Using innovative customer-driven (no pun intended) tools, Alert's complete set of dispatch features will streamline your back-of-the-house operations in no time.
Something for everyone is a pie-in-the-sky promise, but Alert delivers. (Again, no pun intended!) We offer a number of different tools that can be used by any sized rental business. Small rental operations can still leverage every bit of efficiency as larger operations, using the same scaleable tools. From mapping a route to deliver a forklift, to loading multiple trucks for a large event, our proven system will save you time, trips back to the warehouse, and even paper.
Alert's integrations to leading GPS providers mean you can send your routes directly to your drivers, send texts to your customers when their trucks are en-route.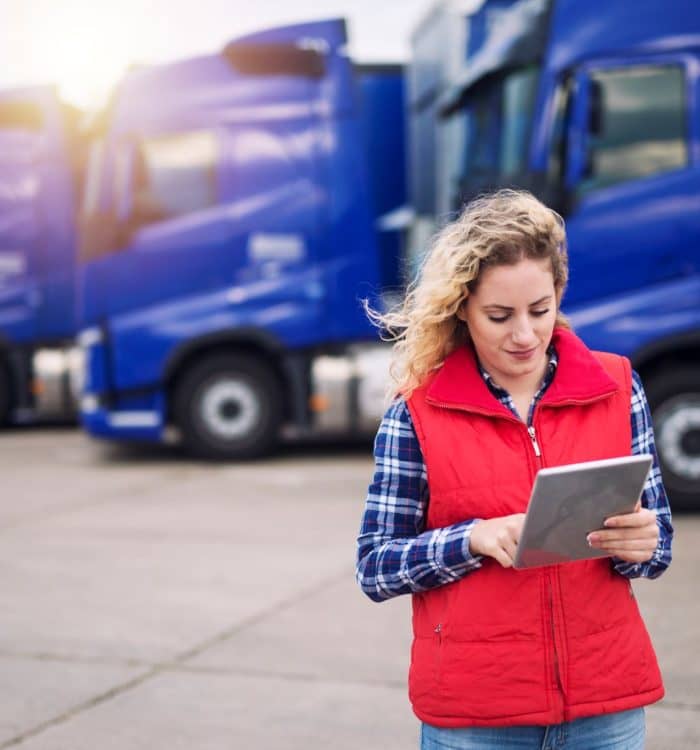 Software doesn't solve problems. People do.
Alert is committed to being your business partner – not simply a vendor.
Creating routes and loading trucks has never been this much fun! Drag and drop tickets, staff, and even tacos onto routes.
Summarizes number of tickets and dollars for each day. Color-code dates, and even block busy days.
Send route details directly to your drivers' GPS units, even while your drivers are already in route. Alert integrates to several top GPS providers such as FleetUp, Samsara, and Verizon Connect.
Effortlessly convert open reservations to contracts, batch print tickets, and batch email to clients in advance of delivery.
Alert has a long tradition of working with our clients to develop enhancements to our rental software. In fact, it is a core tenant of our business philosophy. The collaboration between our clients and our development team resulted in the very popular and heavily-used Dispatch Dashboard. Working with experienced dispatchers in busy rental operations merged two kinds of brilliance – programming and problem solving. The dispatchers we worked with have years of experience and know exactly which problems needed to be addressed, and Alert's programmers were able to provide solutions to these challenges. We like to think that we're experts in rental, but really, our customers hit it out of the park on this one.
Ready to learn more? One of our expert Application Consultants will customize a demonstration specifically tailored to your business.